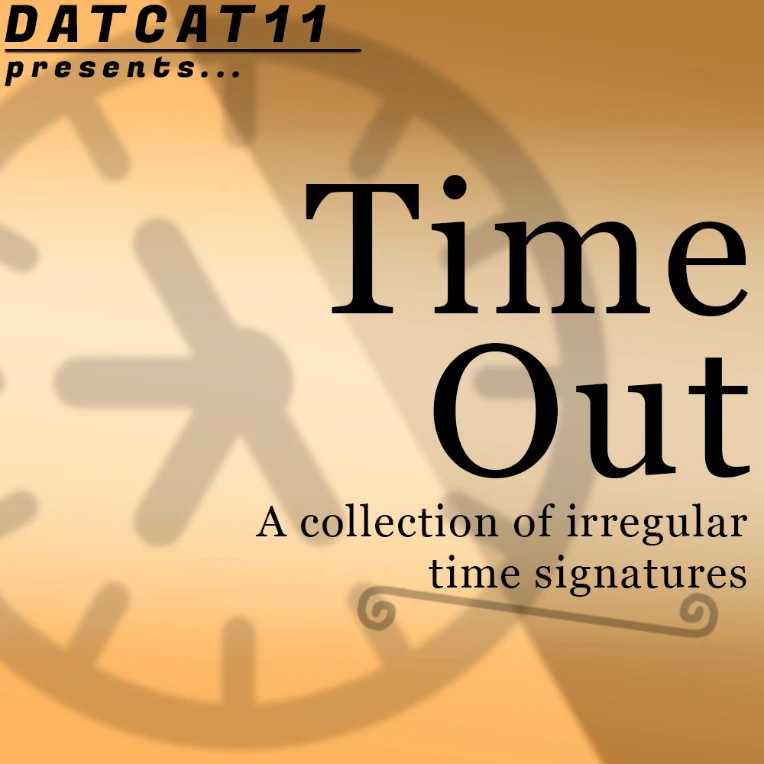 The full title is Time Out: A Collection of Irregular Time Signatures, and as you may guess, it's based around, well, irregular time signatures!
Here's the tracklist too:
Five
Seven
Nine
Eleven
Thirteen
(You can probably guess the time signatures based on the names alone)
Do note that these songs will be somewhat lower effort than Down a Notch; I'm just doing this whole thing because it's something that I've wanted to do, not necessarily to wow anybody. The songs will also be in a loosely similar style to Down a Notch as well.
I'll try to announce a release date as soon as I can (which could be literally any time).